Nurture hot leads with real, live chat agents
The average business loses 63% of its leads from paid traffic.
What if you could triple your conversion rate by changing up your live chat strategy?
Human connection with live-chat convenience
Your customers want instant service and real connection — something they can't get from chatbots.
At LeadChat, the world's best sales agents are standing by 24/7 to build better relationships and boost conversion.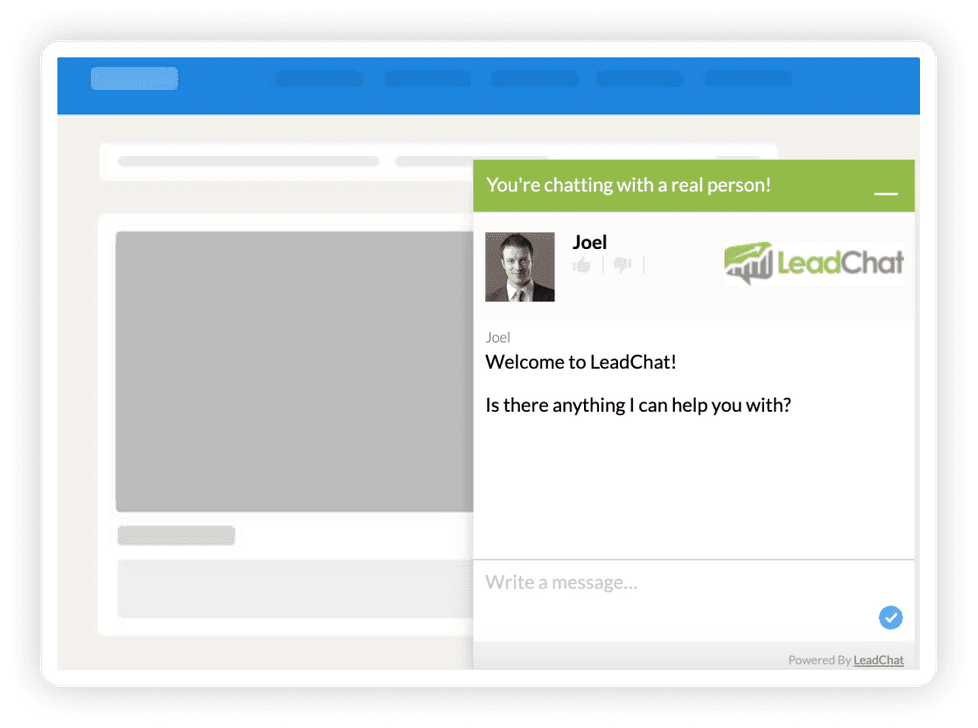 Managed Platform and Agents
From implementation to maintenance, you get the quality of an in-house sales team without the overhead or infrastructure investment.

Hot leads won't wait. You can get started with live agents ready to chat as soon as 4 hours after signing up for LeadChat!

Guaranteed 10-second Response
Our agents respond to every chat request within 10 seconds. That's as fast as a chatbot, but with a human touch!

Get access to an instant team of ready-to-go sales agents — and say goodbye to lengthy recruiting and hiring processes.
Just a few of the clients we've worked with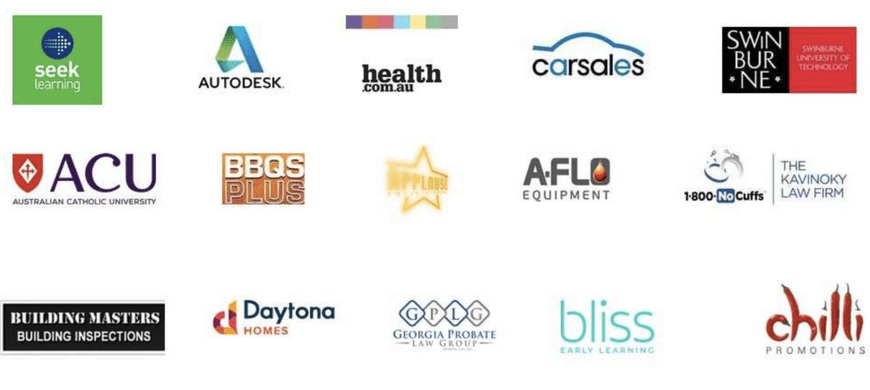 Plus thousands more in home services, education, finance, consumer products and more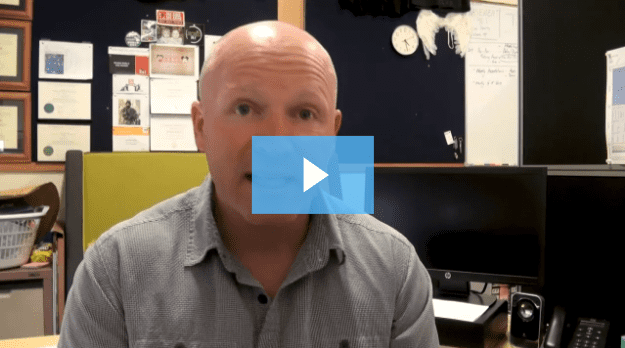 Client's Results: Joe, GK Home Services
RESULTS
PoweredLocal Case Study
Before implementing LeadChat
PoweredLocal has a technical product that isn't easily explained via a website, so most of their visitors were unqualified, or simply didn't understand what the service was.
After implementing LeadChat
Since they installed LeadChat's chat technology and managed live chat agents service, their website conversion has increased by 628% and consistently generates 40-50 additional leads per week. This has increased the website conversion to ~7-8%.
"LeadChat is a secret weapon over our competition. Hands down best investment we've ever made."

Michael Jankie
CEO, PoweredLocal
poweredlocal.com
RESULTS
Frank Recruitment Case Study
Before implementing LeadChat
Frank Recruitment were struggling to separate job applicants from companies looking to use their recruitment service. Most of their applicants weren't qualified and they were waisting a lot of human resources.
After implementing LeadChat
Since they installed LeadChat's chat technology and managed live chat agents service, their team experienced intangible relief in managing only qualified job enquiries, without having to deal with the time wasters or unqualified applicants.
"LeadChat has been able to generate far more qualified leads and significatly decrease our conversion time. They have seriously managed to increase the ROI on our marketing spend.""

Finlay Russell
Senior Marketing Executive,
Frank Recruitment
Engage your website visitors to make them leads
98% of your website visitors leave without enquiring - we chat before they leave!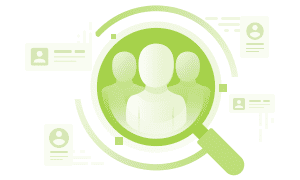 We've worked with every industry from SMB to Fortune 500, and we work with you to create the perfect knowlede-base our agents use to answer your visitors questions.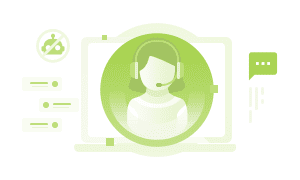 People want to talk to people, not bots. Our agents are real people, based in Australia, USA and South East Asia to chat to you web visitors 24/7.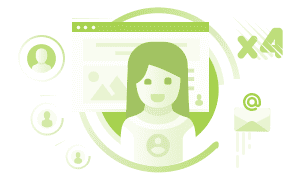 Our agents are experts at capturing leads. They respond within 10 seconds, qualify your visitors enquiry and send leads via email, sms or CRM. In realtime!
STEP 1
Visitors Hit Your Website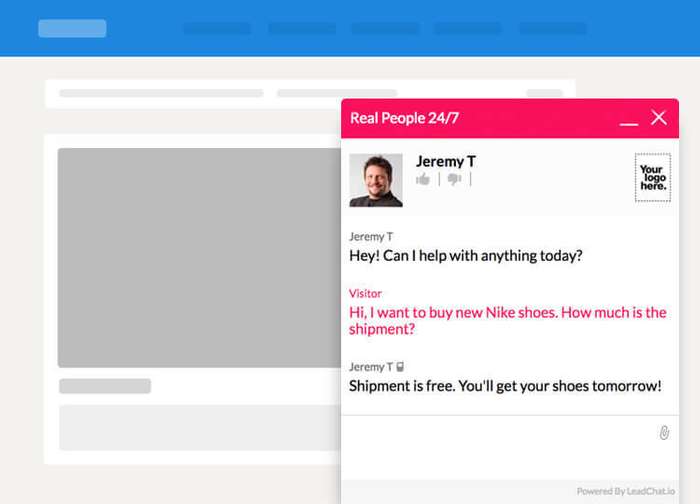 Proactive pop-up engagement

Blazingly fast response time 24/7.

Personalization and branding
STEP 2
We Qualify
& Convert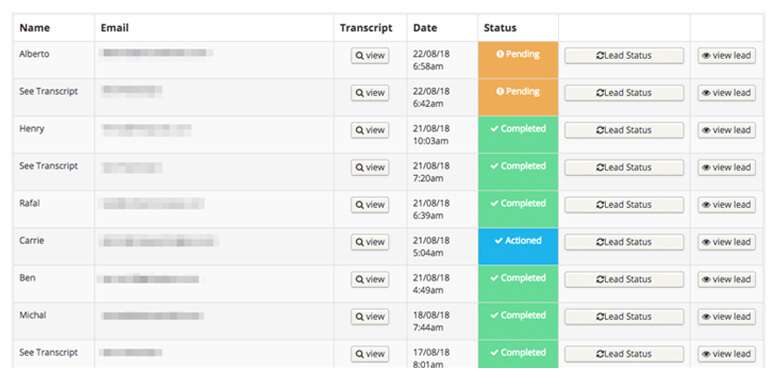 Tested & Proven Chat Scripts

STEP 3
Leads Management
& Portal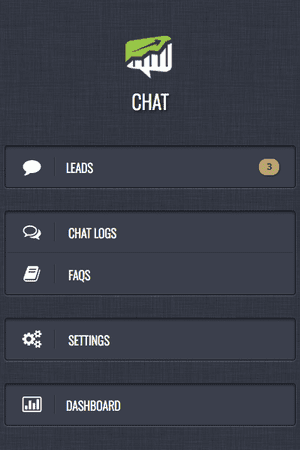 LeadChat's Chatsystem CRM
Use our LeadChat portal to keep track of your leads, including our Lead Tracking CRM - or simply click the integration and push leads into any system you want!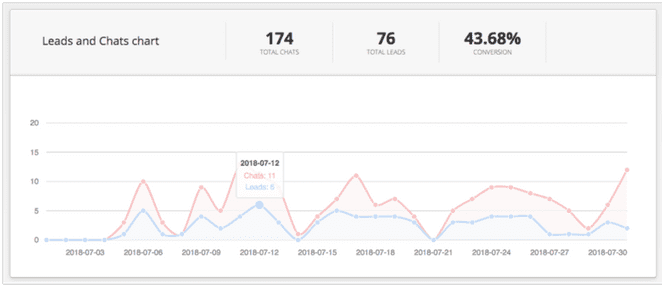 Reports & analytics
View detailed reports including chat and lead volume, response times,
greeting to chat ratios and much more.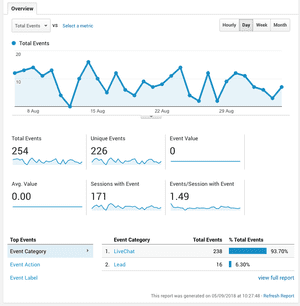 Ad tracking & attribution
Connect to Google Analytics / Tag Manager to ensure you attribute leads back to your ad source and know which campaigns are converting! A marketer's dream.
Watch our case study and we'll show you how we increased a client's website conversions by 128% in one month!