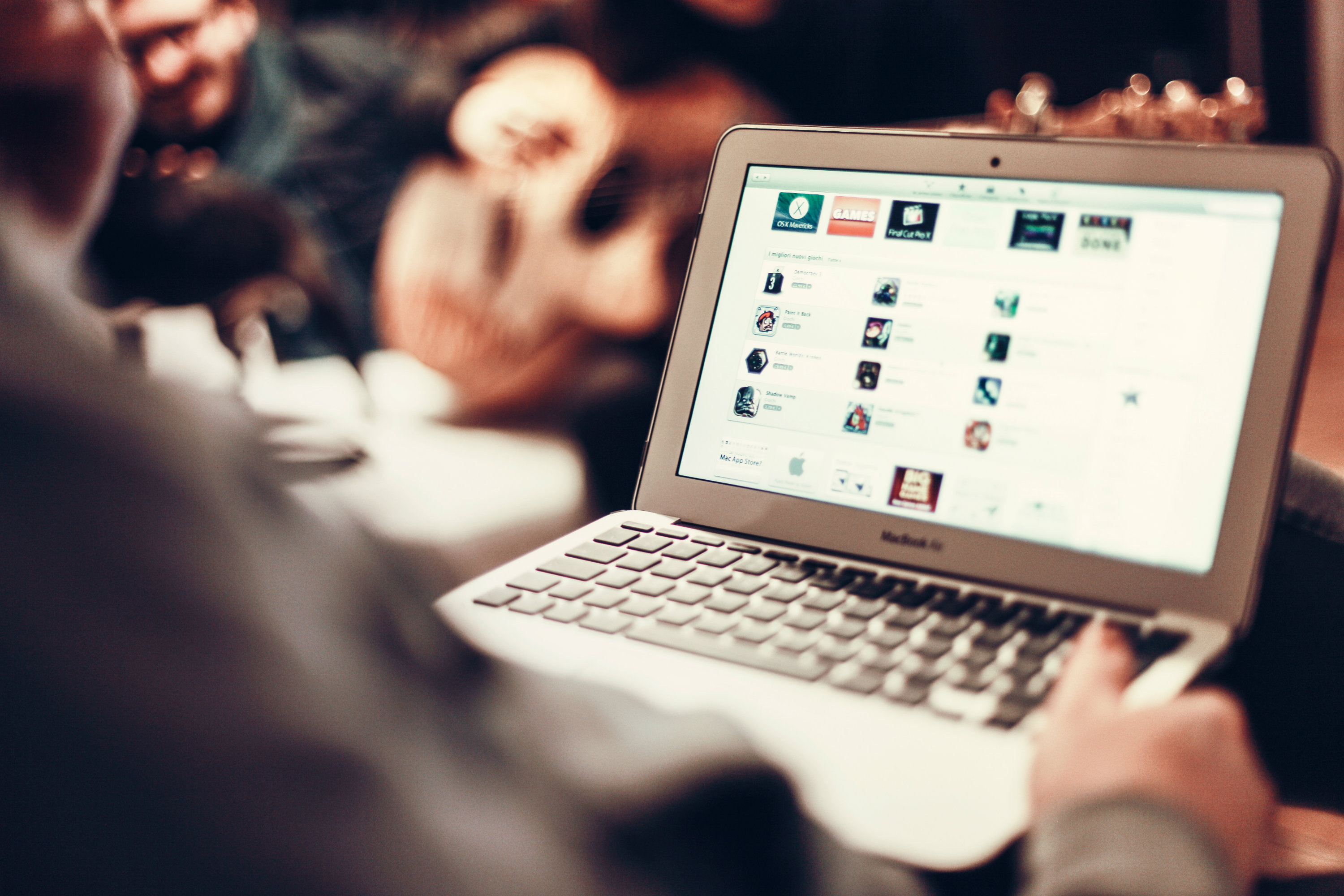 9 Essential Tips for Building Product Pages That Convert
95% of our purchase decision making happens in our subconscious mind, according to Harvard Business School professor Gerald Zaltman.
Therefore, reading something as simple as a product description can influence a consumer's behavior.
And that's good thing! Because ecommerce business possesses the power to accelerate sales.
In order to persuade shoppers, companies must write compelling copy that highlights the value of the product and the brand's mission.
Product descriptions are the new sales assistants. They can either showcase your strengths or uncover gaps in your buyer's journey.
Improve your strategy to sell more. Here are nine techniques to upgrade your product pages:
1. Understand Your Customer
It's one thing to know who your audience is. But it's better to understand their habits and recognize their pain points.
When writing your product descriptions, actually put yourself in the customer's shoes. Think about what they desire and how they will use your services.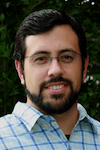 Armando Roggio, @EcommerceBoy, contributing editor for Practical Ecommerce, says, "Consider writing a description of your typical customers before you write descriptions of your products. When you do write product descriptions, keep these typical customers in mind."
Answer these questions:
What value will your product offer?

When will the customer receive the benefit (e.g. instantly, tomorrow)?

How will the product make the customer's life better?
Your responses will help tailor your descriptions. The more you know, the better.
For instance, let's say you're selling SAT software to a target audience of middle-class parents with two or more high school children. Opt for a kind-hearted tone that emphasizes the importance of education and the need to start preparing early.
Walmart prides itself on giving its customers low prices. So, it's no surprise that they explicitly tell shoppers how much they save on a particular item.
2. Extinguish Customer Guilt
Every purchase we make isn't a necessity. Sometimes, people just want to buy things they enjoy.
But that's when buyer's guilt creeps into our conscious. It makes us feel bad for purchasing a particular item.
For example, do you really need another game app when you have 12 already downloaded?
To circumvent that guilt, engage customers differently.
Instead of selling the buyer on the "awesomeness" or "superiority" of your products, take the scarcity route. Remind the customer about one-time only offers or exclusive deals.
Products that save money or provide a multi-purpose can also transform how shoppers think.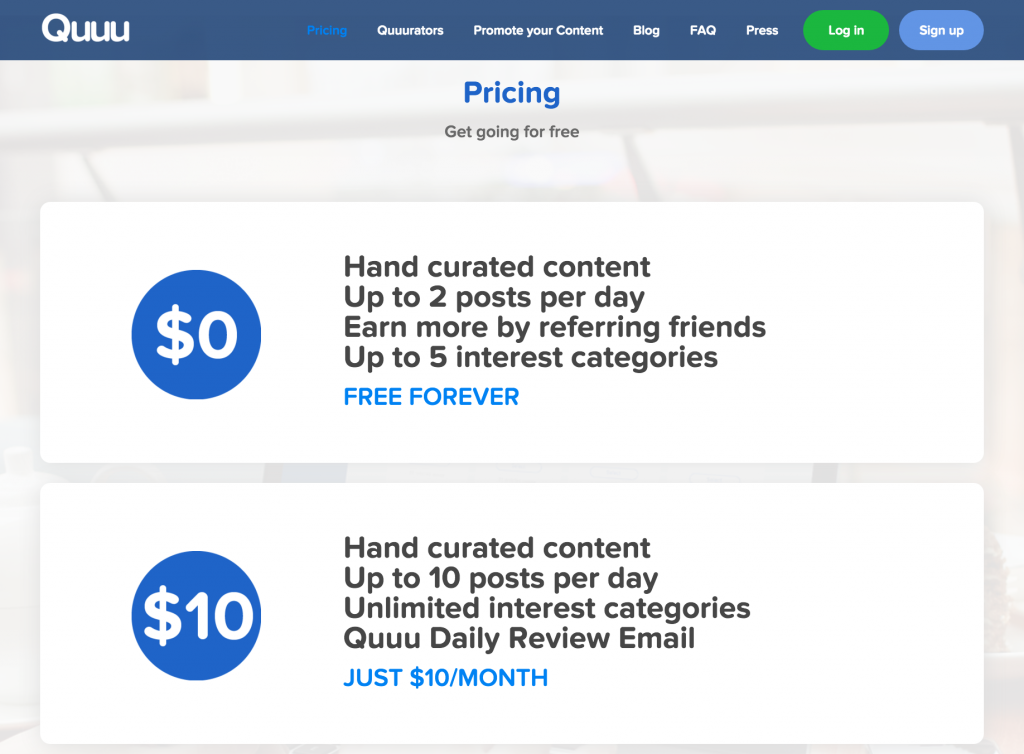 Content curation tool Quuu offers its customers a "free forever" option.
This technique encourages shoppers to try their product without feeling bad about making another purchase. So, if they like the product, customers can sign up for the paid subscription later.
3. Write for Search Engines
How are customers describing your product? Those phrases are the same ones buyers use in Google, Yahoo, and Bing searches.
It's highly unlikely that someone searches for "four-pronged metal utensils for eating" when they want to buy forks.
Words matter. So, advise your team to stay away from technical jargon. It may also help to use your buyer personas to develop optimized product descriptions.
For SERP, insert key phrases in the descriptions' headlines or subheadings and add them to the filename and alt tag of product images.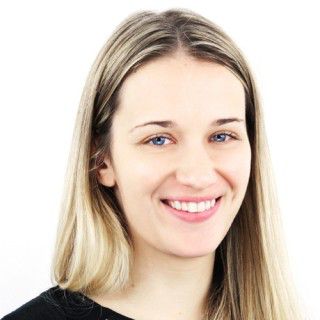 Digital marketing expert Lenka Istvanova, @lenkaistvanova, offers this suggestion:
"Avoid over-optimisation and keyword stuffing – if you have a brief, one-paragraph description don't try to mention the keyword in every sentence as it can be obvious that you're writing for search engines and customers can be easily put off. Avoid targeting many keywords – if you have a short product description (around 60-80 words) stick with one key term that is mentioned two or three times at maximum."
And don't focus too heavily on keywords that you forget the real reason for descriptions: to sell more products.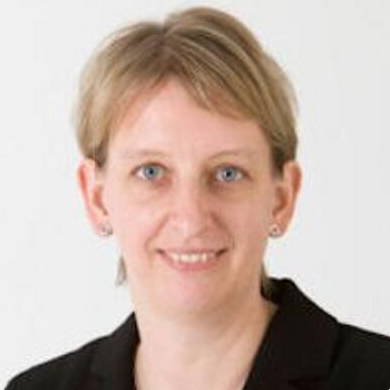 "Always write for your reader first, and optimize for search engines later," says irreverent copywriter Henneke Duistermaat (@HennekeD).
4. Leverage Social Proof
Consumers need more than just your opinion when purchasing services. They want to know how other customers rate your brand.
To persuade buyers, exhibit credibility. And the best way to do that is through happy customers.
Customer stories, case studies, and testimonials impact how shoppers perceive your company. It can determine whether they buy at all, purchase once, or become loyal customers.
Researchers analyzed 10,000 accounts at a German bank. They found "that customers who came from customer referrals had 16% higher lifetime value than those who came from other acquisition sources."
So, start collecting positive statements from your customers. Ask them to leave product reviews. Or even encourage them to tell family and friends about your services.
On BuzzSumo's pricing page, the company adds a customer's quote about their product along with a photo and title of the person. This tactic quickly validates their services.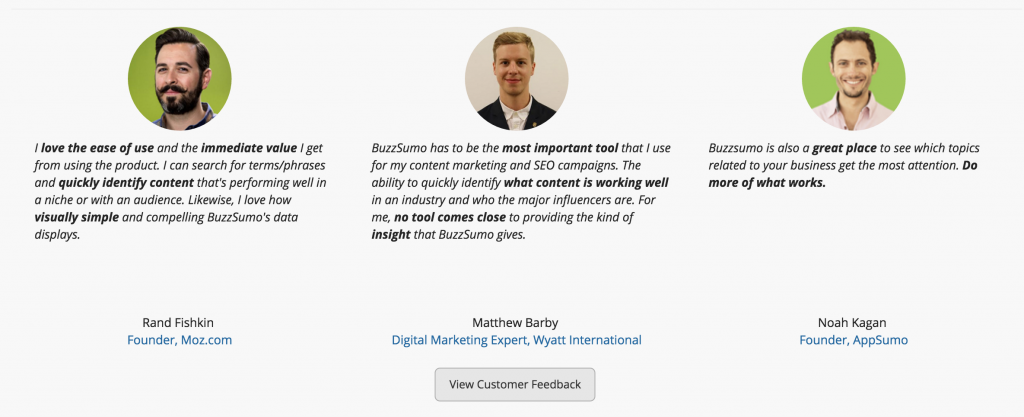 Your team also may want to designate highly popular items.
People want to belong. Therefore, showing them that everyone else bought a particular product will motivate them to purchase as well.
5. Skip the Mistakes
Possessing incorrect information in your product descriptions is one of the worst mistakes your company can make.
No one likes to think they're receiving 8-hours of customer support only to find out it's really two hours due to an error from your team.
Research from Shotfarm reported that "more than half of US digital shoppers said they were 'very unlikely' to purchase again from a brand if they had an experience with inaccurate product info."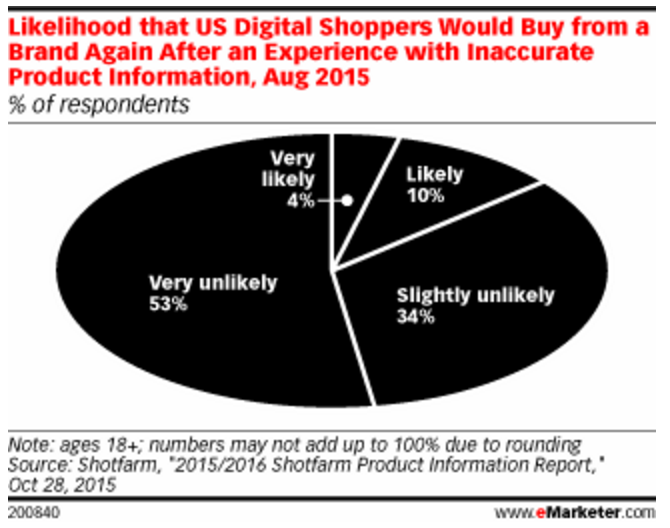 Accurate descriptions will save your brand money and time in the long run. That means less negative reviews from irate customers, fewer customer support calls about the errors, and a reduced number of refunds.
Strive for accuracy. No guessing, only assurance.
Create a team of two to four people who will proofread and fact-check everything. And if they don't know a particular detail, tell them to ask another team member.
Give customers what they desire. The correct product information will only make your ecommerce business run smoother.
6. Add Personality
Every company has its own tone of voice. Some like to be quirky and fun, while others give off an air of prestige and sophistication.
Don't forgo your business's attitude in the product descriptions. Let it shine through. Not only does it link each product to the brand, but it also offers a unique way to separate yourself from competitors.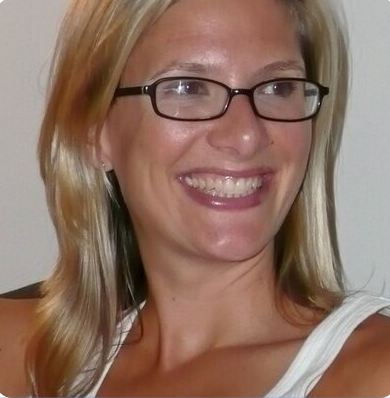 Monika Jansen (@monikacjansen), copywriter and editor, recommends the following:
"Weave in your values. People tend to buy based on shared values, so weave your company's values into your product descriptions as a reminder about why you do what you do. Maybe you donate a percentage of every sale to a charity or only use sustainably sourced raw materials – mention it!"
SumoMe connects their team's love for tacos onto their product page. They also incorporate informal language with words like: "you'll love this stuff" or "kick more ass."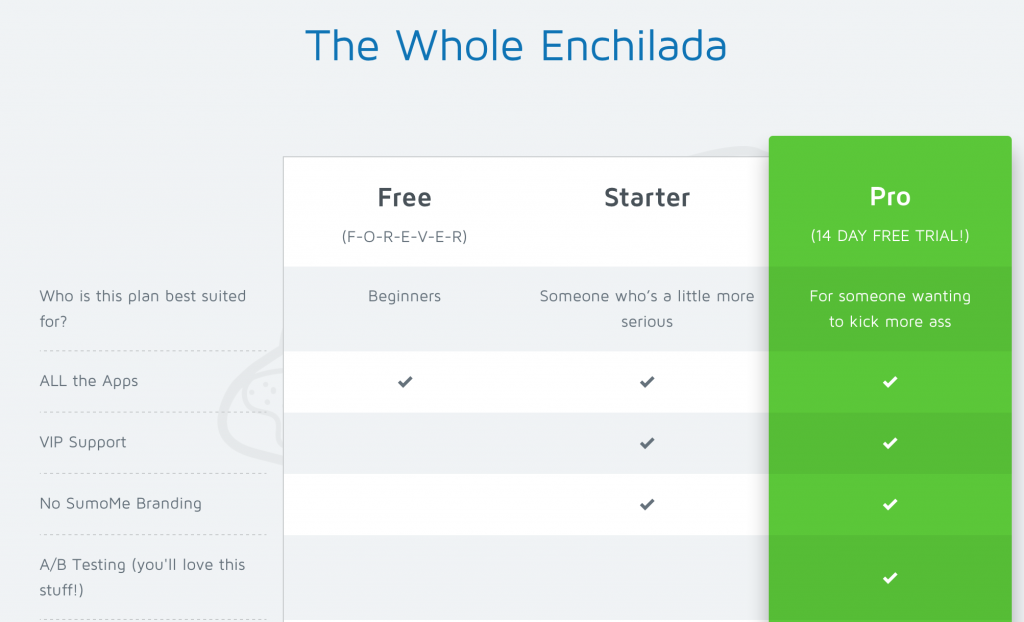 7. Stay Relevant
Give your customers on-topic information about your products. Avoid the temptation to add filler words just to make the description longer. It won't help.
Embellishing only causes confusion. And non-relevant adjectives leaves a bad impression on the customer's mind.
So, cut the fluff. For example, delete unnecessary words. It may seem disingenuous to include phrases like, "one-of-a-kind," "best-in-class," or "world-renowned."
Shoppers know marketing jargon and avoid it like the plague. It's more effective to focus on specifics and offer proof to back up your claims.

Danielle Mead, author of E-Commerce for Everyone, states:
"As the shopper browses, they instinctively imagine having each product in hand, using it and enjoying it. The more powerful the shopper's fantasy of owning the product, the more likely they are to buy it. Therefore, I like to think of product descriptions as storytelling, incorporating the elements of both prose writing and journalism."
In addition, try adding FAQs to your product page. It's relevant information that will be helpful to your customer.
We employ this strategy at LeadChat.


8. Embed Captivating Images
Words don't catch our eyes like pictures.
And honestly, some people gloss over the actual words. Instead, they focus on the images.
A study found that "colored visuals increase people's willingness to read a piece of content by 80%." Therefore, your images will determine whether your shoppers even give you a second look.
First impressions matter the most. Create photos that lure shoppers to desire more.
Moreover, videos offer an effective way to present your product's features. It can actually show the customer how to use your product.
So, don't shy away from videos. Here is an example from Advance Auto Parts: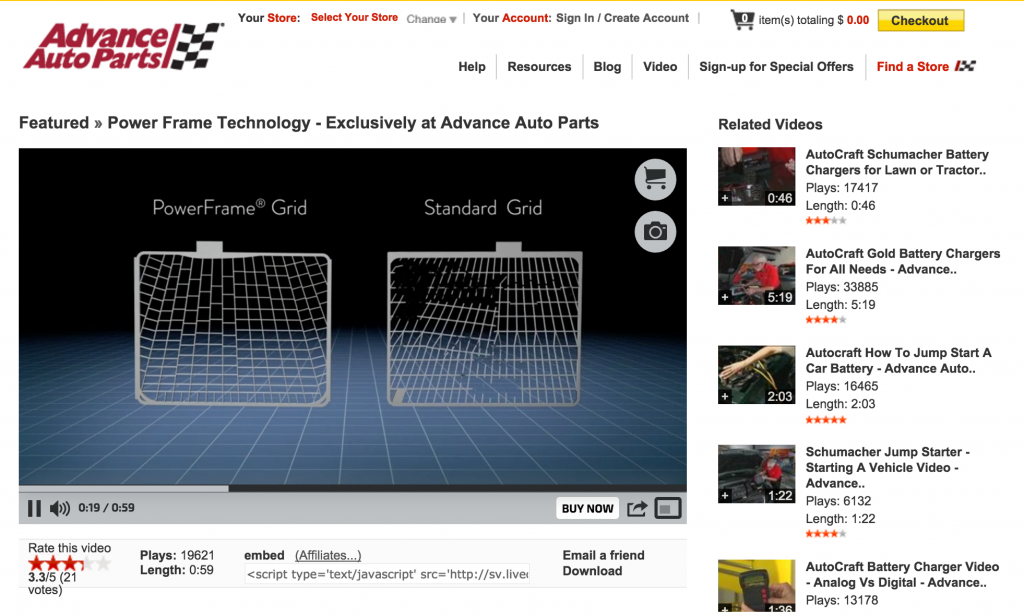 If you decide to produce a video, make sure you include a call-to-action.
"The final and vital part of the online shopping process: completing a sale. It's important to encourage customers with a sense of urgency or an extra push to complete their purchase," writes Natalie Beigel, PrestoShop blog contributor.
"A Call to Action statement or button should be included on every product page and throughout your shop."
9. Change Formatting
Design makes a difference. An appealing layout grabs the customer's attention. And your team has the opportunity to determine what the shopper focuses on.
Simple adjustments can dictate whether you decrease or increase sales for the quarter.
An e-book retailer conducted an experiment on how to identify and mitigate customer anxiety on product pages. Their team found that "moving the product description up on the page resulted in a 78% relative increase in conversion."
The right formatting gives clarity. So, make your copy scannable and easy-to-read.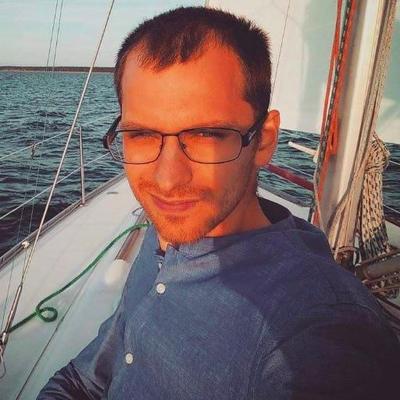 Yuri Burchenya (@yuriburchenya), content crafter at Sellfy says, "Writing a long description that looks like a long form sales letter can definitely work with some products. But sometimes all you need is short and crisp description, especially if you're product is fairly straightforward."
For lengthier copy, break up the text with subheadings. Display bulleted product specs. And leave enough white space for the consumer.
Below is an example from Nike. Look at the overall formatting: bullet points, headings, image, and margins. Everything appears clean and modern.

Revive Your Sales
It's not your products. It's your product descriptions. Employ a different strategy to entice your shoppers to buy online.
Leverage the power of social proof with testimonials. Insert your brand's personality into the copy. And add product videos that will inform and engage the consumer.
Tweak your product descriptions. Earn more sales.