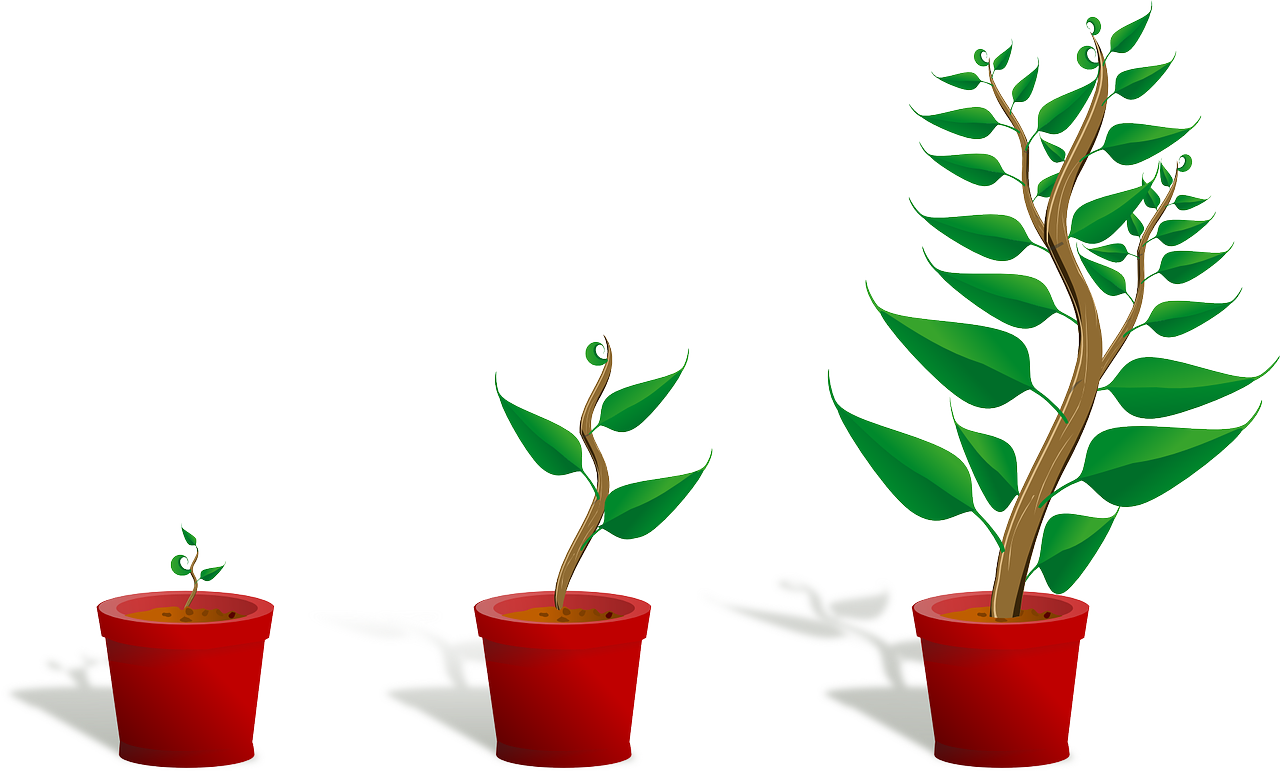 7 Powerful Ways to Nurture Passive Website Visitors Into New Customers
Customers desire seamless shopping experiences.
According a Gartner study, "89% of marketing leaders expect to compete primarily on the basis of customer experience."
For better consumer interactions, businesses must resolve the issues hindering buyers from making purchases. This means eliminating unnecessary headaches, like on-screen distractions and slow page loading times.
Friction impedes customers from making purchases. Essentially, these obstacles encourage buyers to shop elsewhere. For example, forcing a shopper to create a login persuades the individual not to complete the transaction.
Sources of friction can happen in every stage of the customer journey. So, learn how to remove these roadblocks to transform the customer experience.
Here are seven ways to move customers through your conversion funnel:
1. Set Strategic Goals
Salesforce revealed that "86% of senior-level marketers say that it's absolutely critical or very important to create a cohesive customer journey."
If you're ready to tackle the friction that is causing customers to leave your site, start with understanding the why and how behind their expectations and perceptions.
Set a clear path with strategic goals.
Here's what Angie Schottmuller (@aschottmuller) had to say: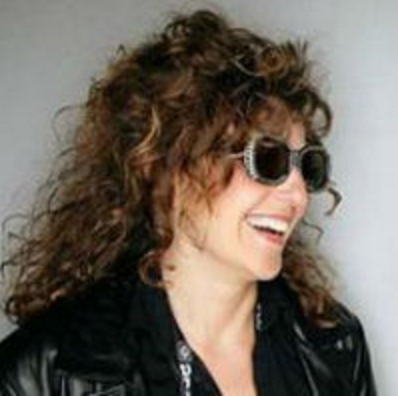 "No tool is more effective at improving satisfaction, conversion, and overall marketing efficiency than customer journey mapping.

Yet, it's rarely used and often misunderstood.

Customer journey maps are not intended for marketers to draw out fictional paths they think customers will or should take. Journey maps are data-driven discovery tools based on facts and research gathered from prospects or customers.

The objective being to visualize and better understand the actual customer's goals, emotions, questions, and interactions along their journey.

With an authentic storyline mapped, a gold mine of insights comes to light — critical pain points, content gaps, influencers, touchpoint failures, automation opportunities, and more.

The result helps to strategically prioritize business efforts and unite cross-functional teams in 'serving' the customer. We are all customer success agents."

Illustrate your customer's goals at each stage. Then, determine whether those goals evolve as the journey progresses.
For instance, a prospective B2B SaaS customer may want extensive information about the product, whereas a long-term customer may need a refresher on how to use old features.
In addition, setting goals helps your team evaluate your brand promise. What do you want to be known for? Personalized services? Affordable prices? Effortless customer service?
Align your promise with the customer experience to avoid the impact of seeming untrustworthy. You don't want customers churning out because your company failed to meet expectations.
Get rid of any assumptions with data. By analyzing your existing data from your CRM tool, you can establish what actually is happening. Use that analysis to validate brand messaging and sales scripts.
Not sure where to begin? Stephen Covey advises begin with the end in mind.
Jeffrey Eisenberg (@JeffreyGroks) of Buyer Legends gave this advice on why you should map out the customer journey, beginning from the end: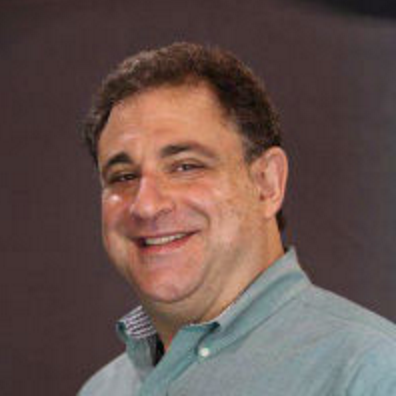 "Outline the story using reverse chronology; start from the end of the story and work backwards. This reverse chronology process will:

1. Ensure your legend ends in success.

2. Emphasize cause-and-effect more effectively than forward chronology, as it will be harder to "fake" or rely upon momentum. Simply by thinking backwards you will naturally be more thorough in defining the actions and reasoning why your customer has taken each step on their journey.

3. Allow you to see and consider alternate, branching paths from your Pre-Mortem list and build in whatever interventions and detours might be needed."
So, set the benchmark, and be prepared to sketch out the journey.
2. Create Buyer Personas
Another battle companies face is not knowing their audience. How are you going to properly engage your customers if you don't know them on a personal level?
Pamela Vaughan (@pamelump), principal marketing manager of optimization at HubSpot had this to say: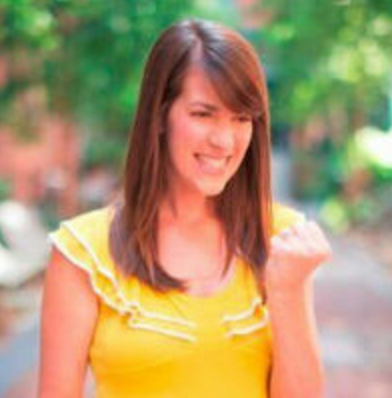 "[W]hen combined with lifecycle stage (i.e. how far along someone is in your sales cycle), buyer personas also allow you to map out and create highly targeted content."
And let's push beyond the fact that customers fit a certain demographic background: gender, income, age, education, and location.
To determine what type of experience to give customers, you must understand them on a deeper level. How do they spend their time? Where do they hangout? What are their favorite movies?
This may sound intrusive at first. But you must know all this information in order to understand their personalities. Once you gather that data, determine the tone, style, and delivery of your sales and marketing strategies.
Here's some insight from Barry Feldman (@FeldmanCreative) of Feldman Creative: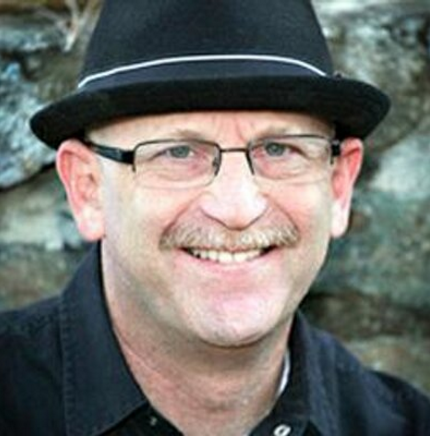 "Developing customer personas are a great use of your time and effort, but far less useful if you if you don't go probing into the mind of your prospect.

Of course, you'll want to document the demographic essentials such as job title and role, but go deeper. Try to get in bed with your prospect, so to speak, and uncover what keeps them up at night and/or what they dream about.

Ultimately, these ideas will be the emotional triggers you'll aim for when you're creating content that will become a meaningful part of their journey."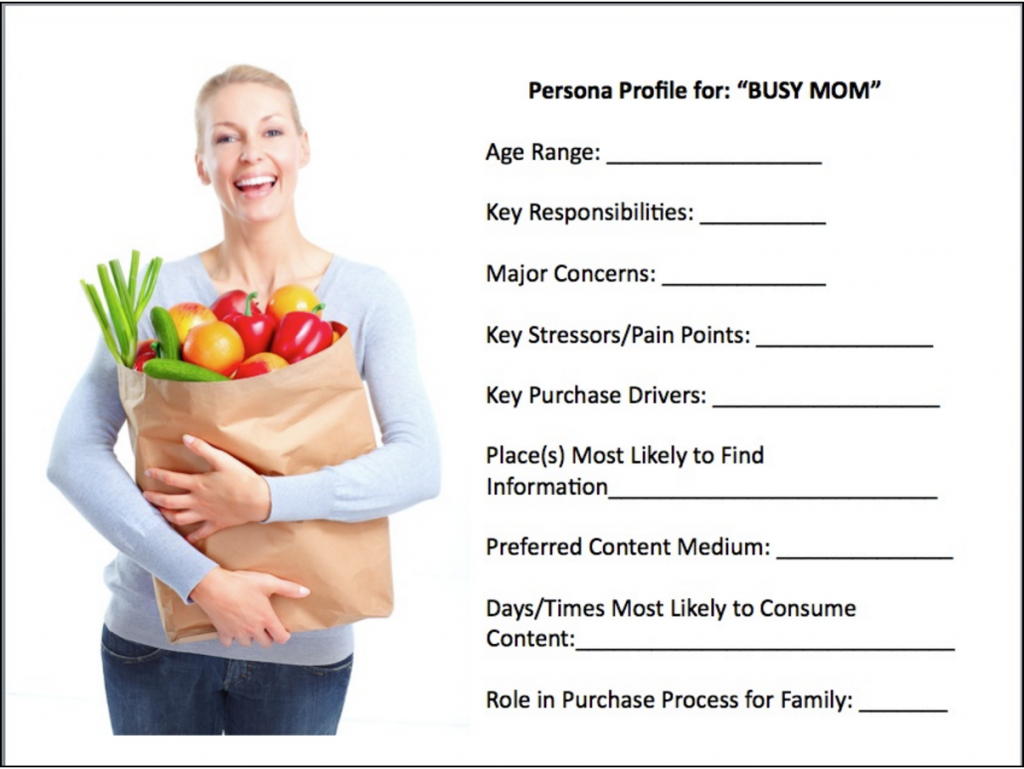 "Use photos of actual audience members, if possible," says Anna Ritchie, a marketing and communications practitioner.
"Take snapshots or screenshots of your community members, or of existing buyers (first asking for their permission, of course) and post them in a prominent place in your workspace."
It's a great way to remind your team that your personas aren't just fictional characters. You're creating strategies to connect with real people.
3. Know Your Buyer Stages
Understand your customer's journey. Know exactly how your customer will advance through the stages. Then, spot friction that will prohibit them from reaching the next step.
Adam Toporek, author of Be Your Customer's Hero, says, "Journey mapping is a holistic approach to understanding the flow of experiences a customer has with an organization."
Most journey maps are displayed as visual aids. So, create an infographic or storyboard with a timeline. The goal is to highlight the potential customer's needs and habits.
Kyle Gray, founder of Conversion Cake, says, "A common mistake content marketers make is only creating content to attract and support new customers."
Effective marketers recognize that the consumer's mind changes based on their stage in the buyer cycle. Cater your marketing efforts to give solutions and purpose to those interests.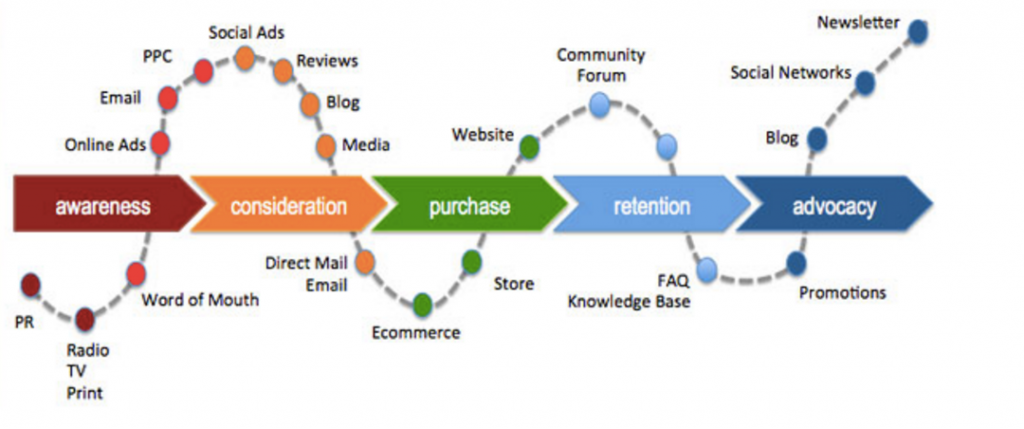 Consider what Andy Crestodina (@Crestodina) of Orbit Media had to say: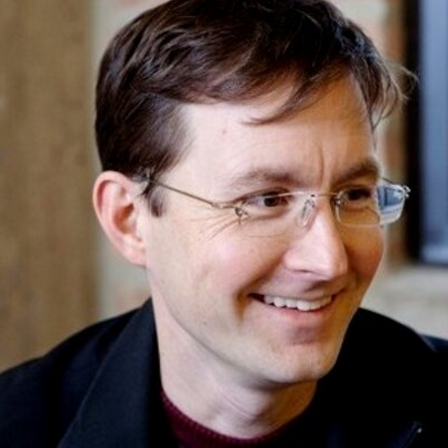 "Not all visitors are potential customers. Most aren't. A great website offers a lot of content to a broader population helping them research and solve their problems. They'll never buy. But they subscribe, share, follow and link. This activity helps you rank for the money phrases, attracting the really targeted visitors.

Smart marketers know there are two kinds of visitors: question marks and dollar signs. You have to help the first group if you want to attract the second."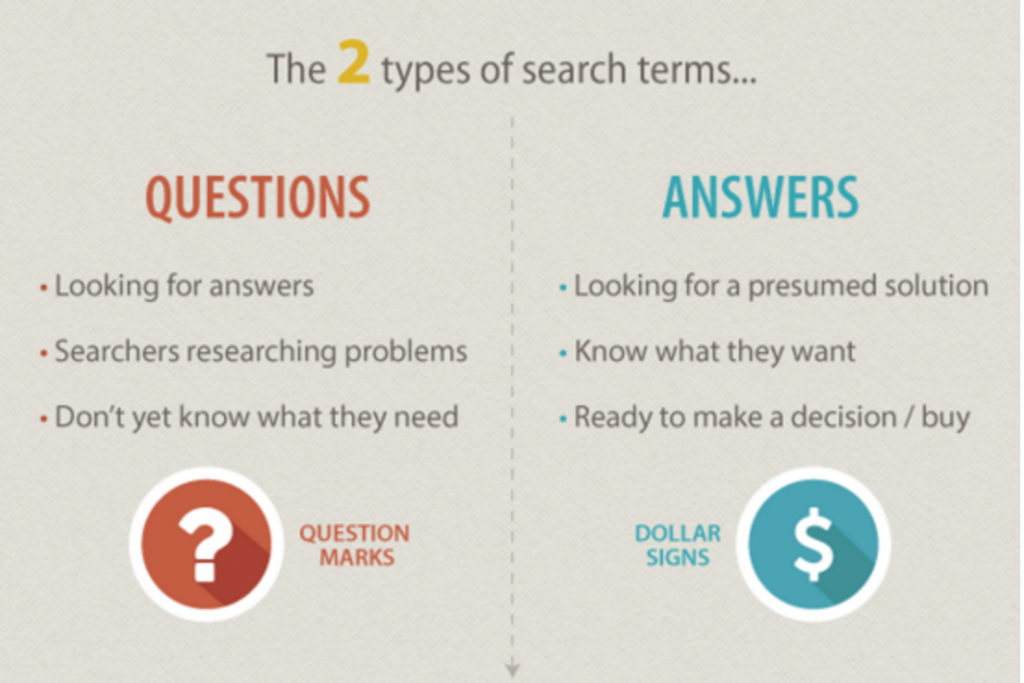 For instance, awareness content may focus on Facebook ads and referrals, while consideration content may center on blog posts, ebooks, and checklists.
It's imperative that your team create content based on the intended goal. Everything hinges on moving the prospect closer to purchasing.
4. Determine Customer Touchpoints
How you interact with your consumers matter. And each interaction must be well-thought-out.
A touchpoint occurs "any time a potential customer or customer comes in contact with your brand–before, during, or after they purchase something from you."
Common touchpoints include websites, salespeople, emails, social media, and customer support.
For example, a customer may learn about your services on social media or browse your website when seeking a particular item. But don't forget the underlying interactions, like word of mouth or reviews.
Map out your customer journey to include multiple touchpoints. This will help your team better understand why your customer is connecting with you in a certain manner. And this also will offer you awareness on how to remove any friction during that interaction.
Social networks contribute to the extension of consumer touchpoints. Now, customers can connect with family and friends to help with their purchasing decisions.
For businesses, this is another opportunity to influence buyers. Platforms, like Mention and Sprout Social, enable companies to monitor their brands online. Teams can respond to consumer complaints or encourage people to try their products.
In the end, it's all about customer satisfaction. By evaluating touchpoints, you will identify where to add value. Give your customers a consistent experience.
5. Revamp the Checkout Process
Shoppers commit to buying your services. It's up to your team to streamline the process. Similar to in-store purchases, e-commerce buyers need an easy checkout experience.
Neil Patel, co-founder of Kissmetrics and CrazyEgg, says: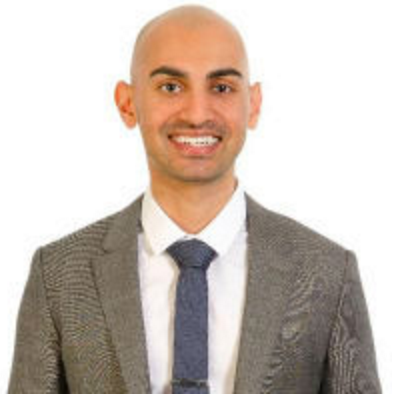 "The primary culprit for shopping cart abandonment is the checkout process. If you could improve your checkout process, you can improve your sales by a huge margin."
The common misconception is to add various buttons for the buyer on the checkout page: Continue Shopping, Add to Wishlist, or Buy Later.
Amazon does it differently. Their page only has two options: purchase the product in the shopping cart or close the window. This ensures shoppers buy the product, instead of getting distracted.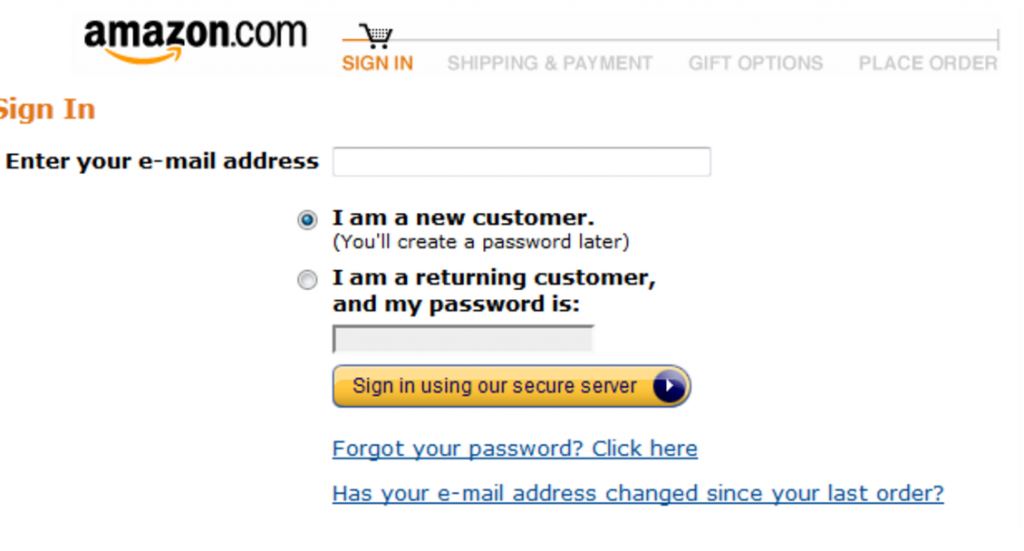 Former Editor-in-Chief at Econsultancy Graham Charlton recommends the following features for an efficient checkout process:
Speed:

Slow load times damage customer confidence.

No forced registration:

Signups compel customers to decide. These registrations usually deter sales.

Security reassurance:

Customers want to know that their credit card information is safe. Convey that trust during checkout.

Easy form filling:

People hate forms. So, don't ask for too many details, and error messages must be unambiguous.

Progress indicators:

Inform customers about where they are in the process. Use a progress bar across the top of the page.
Joe Putnam (@JosephPutnam), Director of Marketing at iSpionage, suggests doing a checkout audit periodically to make sure there aren't any glaring mistakes affecting your orders.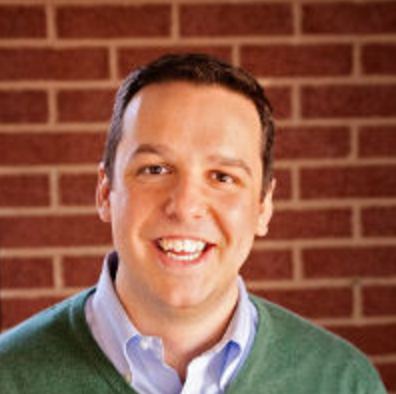 "I recently audited a new startup website," he said, "And found that the design team made some glaring mistakes in the checkout process where they included a $500 deposit as part of the price instead of listing it as a refundable addition to the full price customers pay.

By fixing this, we increased conversions 5X overnight without changing anything else."
Don't frustrate customers. Rather, minimize distractions and offer convenience.
6. Improve Customer Service
Research shows that "83% of consumers require some degree of customer support while making an online purchase." To earn sales, be ready to offer your customers the best service possible.
Multi-channel customer service is a strategic way to tighten communication between you and the customer. Answer their concerns via email, phone, social media, or live chat.
"By taking advantage of different tools, you can make sure that you're able to cover all of your bases through multi channel customer service," writes Tucker Schreiber, a content marketer at Shopify.
Live chat is an effective way to not only answer customer inquiries, but also to increase sales by upselling and gain feedback to improve product research.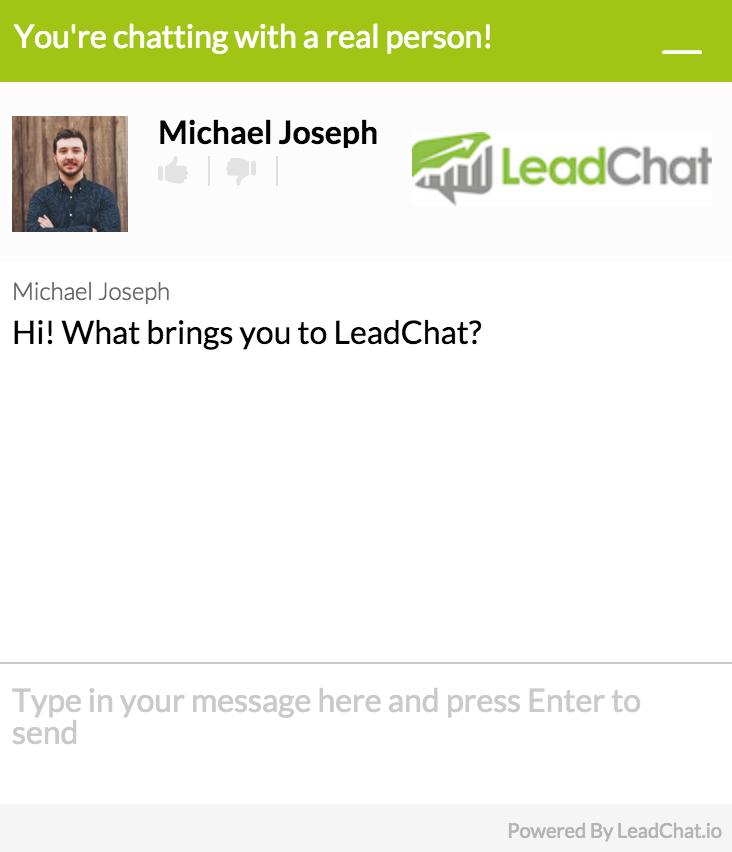 For recurring customers, remind them of their past experiences. Identify their prior behaviors and give substance to the current purchase.
For example, if an accountant renews his financial software every three months, send him a friendly reminder that his subscription will be expiring soon.
Or, if mother of three purchased a spa package, send her a simple note reminding her of that relaxing, peaceful day.
Don't let customers slip away. Offer exceptional support through multiple channels.
7. Build an Active Community
Community building is a practical way to understand your customer's needs. It gives your team an inside look at how to address future friction challenges.
LinkedIn Product Consultant Miguel Angel Garcia Elizondo, agrees, "Community is the best part of the customer journey because it's one of the most naturally occurring characteristics of being human, yet one of the most misunderstood by businesses."
Try starting a Slack community where customers can learn about your team, culture, and products. Incorporate this tool into your overall strategy to add value to the customer experience. It also helps monitor your shoppers' sentiments and behaviors.
Slack works because it drives high engagement. The real-time chat platform encourages interaction. Plus, with direct messaging, customers can ask questions in confidence.
The Buffer team created a Slack community to promote discussion about social media with people from around the world. Members can talk about the latest trends and ask questions.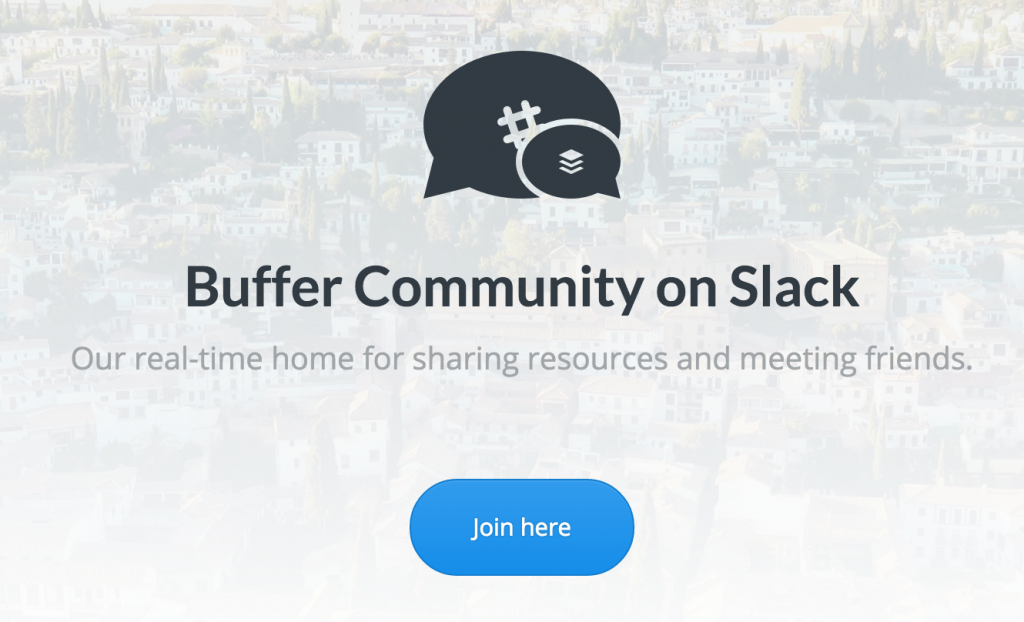 Hosting Twitter chats is another way to build active communities. It's an open forum for people to rally behind specific topics, share best practices, and meet new colleagues.
Paper.li hosts their weekly Tuesday chats at #BizHeroes. Made up of smart, clever writers, digital marketers, and business owners, they convene to talk about everything from LinkedIn to public relations crises.
Less Friction, More Purchases
Give consumers the opportunity to experience your products and services without the hassle. Reduce the friction that normally causes abandoned shopping carts and high bounce rates.
Create buyer personas to understand your targeted audience. Interact with shoppers at various touchpoints. And make sure your checkout process is simple.
Ditch the friction. Focus on the customer. Increase your revenue.