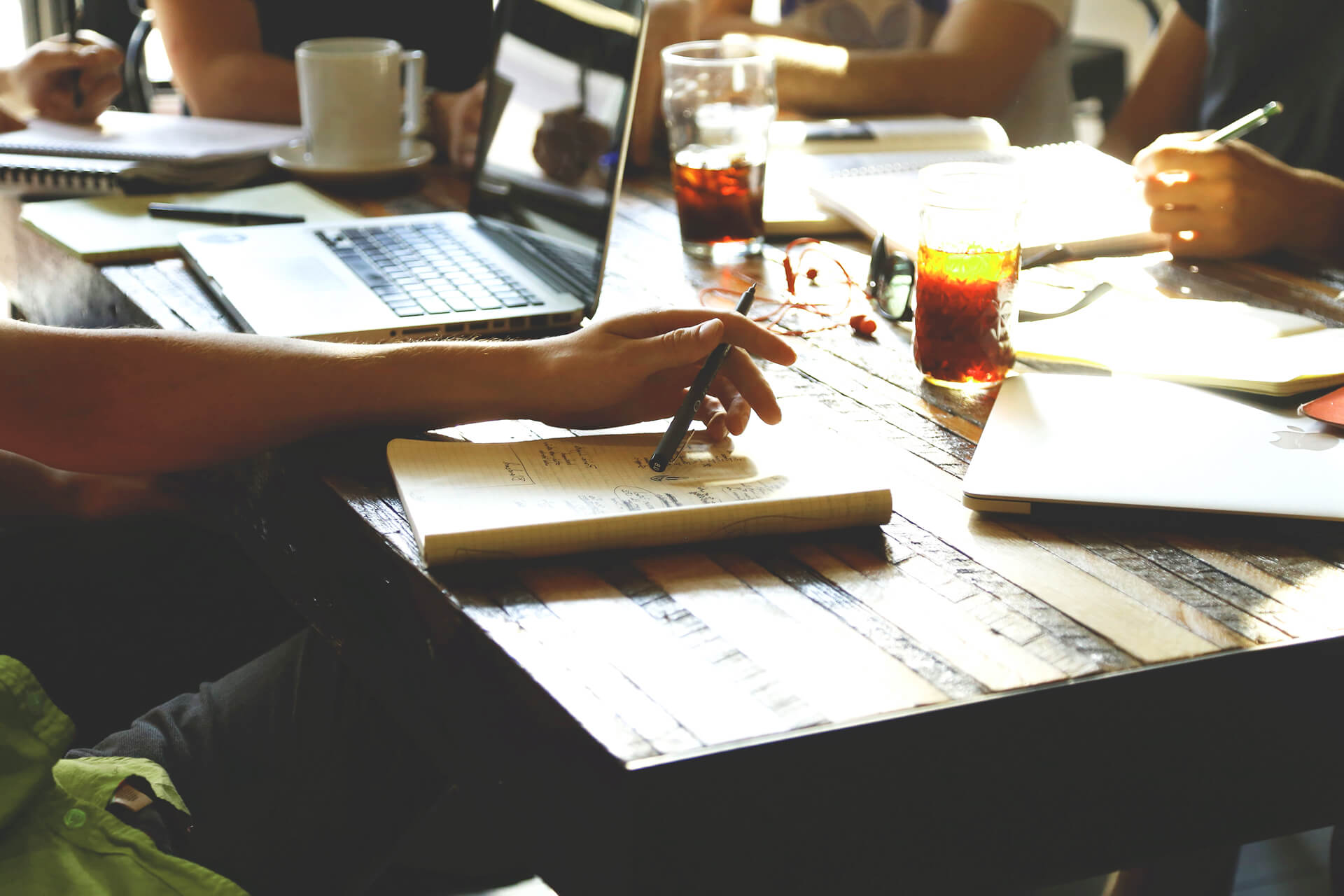 How To Create An Insanely Productive And High Performing Remote Workforce
Want to generate 4-8 times more leads from your website?
Click here to request a demo.
Working with off-site staff has a bit of a negative stigma. No one can deny that.
But why?
It's said to be fraught with issues that are hard to wrangle and even harder to keep at bay.
We disagree! They're just myths, fraught with digital cobwebs. Let's brush them off, shall we?
Working with a virtual workforce can be an amazing way for a business to grow without the nauseating price tag of on-site staff.
To get the best out of your digital workforce and sleep like a baby every night (because you KNOW they're doing the best they can on the other side of the world while you're peaceful in bed), we compiled some tips from some industry heavyweights.
Communication Is Key
That cliche is as tired and overworn as a cleaning rag. I should probably throw it out, but I can't.
Why? It's reliable.
Communication REALLY, TRULY IS KEY when dealing with a virtual workforce. It's the linchpin, backbone, the glue. It's as necessary as breathing. It's the air your digital staff THRIVE on. You get the picture now.
Mush Honda, from KMS Technology says:
"Create strong communications.
The distance between remote teams working on the same project can be eliminated by use of communication tools such as IMs, VOIP-based phone calls, online meeting tools and other electronic mediums.
However, communication is only as good as the information provided. All relevant documentation and domain knowledge must be continuously shared with members of the offshore team."
Shannon Byrne, Chief Content Officer at Cloudpeeps agrees:
"Always err on the side of transparency when working with a virtual team. Never assume that any member of your team knows something that hasn't been shared publicly.
At CloudPeeps, we use Slack to communicate around each activity with different channels for different departments.
Although I may not be in the product room all day, I can pop in to get a quick update on what's happening there".
And importantly adds:
"Make time for occasional face-to-face meetings. Rather than doing team evaluations, we have monthly pair calls for different members of the team to share open, honest and constructive feedback with one another".
Paul Higgins from Think To Act also couldn't agree more:
"Communication. We have all heard the saying you can not communicate enough, which I agree".
Of all the tips we got given, communication came up time and time and time and time again.
Take from what what you will!
Plan and Execute With Laser Precision
Planning is paramount in any organisation, but even more so when selecting and managing staff that won't be before you physically to track and monitor.
Mush, on this, says:
"To ensure that the offshore team understands the assigned tasks and is progressing as expected, it is very important to have a milestone-driven WBS (Work Breakdown Structure) that identifies the effort associated with each task, and identifies the timeline of when the tasks need to be completed.
This level of detail ensures that everyone is clear on their assignments, and that any delays (and corresponding effects) can be identified as early as possible, so that a mitigation plan can be implemented if need be.
Team progress on assignments and activities should be followed up with daily, weekly and monthly reporting, leveraging defined templates where possible".
Measurable Metrics
Following on from planning and executing, make sure these tasks are measurable through use of metrics and data!
This way you will know how successful your team's work is (or not).
"Offshore team deliverables and activities should be gauged with quantifiable metrics such as timeline delays, actual-to-estimated effort and so on.
Metrics should be established under at least three categories: timelines, productivity, and quality. 
These metrics should be established at the beginning of the project, and tracked either by release or on a monthly basis"
says Mush.
Invest in the right web hosting solution.
With remote workforces growing in popularity – particularly for SMBs – new networking technologies have evolved to cater for the latest career trends.
Web hosting solutions such as VPNs (virtual private networks) and cloud hosting plans are often the best options for companies with a distributed workforce, each offering unique advantages.
VPNs provide an additional layer of security between the user and your company's servers, which is vital for protecting information when it's outside of the company's firewall. Cloud hosting, on the other hand, is great for making sure your company's website is secure, flexible and reliable.
This type of technology encompasses hundreds of different servers across multiple locations to store all the data from your company's website. As a result, your employees are able to easily and quickly access your site from anywhere in the world.
Get Your Staff Right
Having someone on the ground, if you can, is quite literally THE best and most accountable way to ensure success.
Our very own LeadChat CEO Gary Tramer says:
"Have someone on the ground you trust – perhaps someone from your local office who can relocate. It's the only way to manage the output effectively".
This means that someone you know personally can be responsible for the whole process and making sure each cog (staff member) is always running smoothly.
Also, don't discredit more specialised off-site staff.
"Virtual workforces are ok for task based work- but not as an extension to your team for the higher level efforts. To combat this issue, remove the "virtual" and replace it with "satellite" and go spend constant, routine time with them".
Hungry for more leads? Use chat agents to turn web visitors into hot leads all day, every day. Click here to request a demo.